We've got an exciting Fall book preview to share! Here are some of the books coming soon to the West Margin Press catalog.
Publishing this Fall, we've got a great mix of new children's books, page-turning novels and moving portraits of families in America, from The Debt Project and The Front Steps Project.
---

Children's Books, Coming Soon!
Wildlife on Paper by Kunal Kundu
From the Peary caribou in Northwest Canada to the Galapagos Penguin in Ecuador, the Royal Bengal Tiger in India to the Hawksbill Sea Turtle in Australia, this book celebrates the rich diversity of wildlife on almost every continent. Each of the sixteen exquisitely handcrafted paper sculptures come with interesting trivia and facts about where the animal lives and how it survives in its habitat and interacts with nature. Also included is a map of where each creature lives on the globe, plus a list of helpful resources and the author's favorite nature conservation organizations.

Five on the Bed by Addie Boswell
How many are on the bed? How many are below? Five on the Bed counts to five with young readers as they follow the clever yet simple story of a family getting ready for bed. Colorfully illustrated in papercut art, this book teaches simple concepts in a fun and engaging way.
---
Page Turning Novels
Come to Light by Paul Madonna
From award-winning artist and author Paul Madonna, Come to Light is a beautifully illustrated three-part mystery novel series weaving a gripping tale of a lost love, a vengeful sister, and the imminent death of a man—unless Emit Hopper can discover the truth in time.
Replete with almost one hundred drawings that illuminate this fun and intriguing page-turner, Come to Light is the thrilling follow-up to Emit Hopper's story, which debuted in Close Enough for the Angels.

Rancho de Amor by Dan Harder
A modern Western romance for fans of Jane Austen and Zane Grey, Rancho de Amor brings city sensibilities and country values together in a tale rich with wit, irony, and self-discovery.
In a last-ditch effort to save a New York publishing house facing imminent closure, editor Catherine Doyle travels across the country to the small town of Sisquoc, California, in search of the famous Loretta de Bonnair, an elderly recluse and breakout author of the bestselling romance novel that has the nation in a fervor. Despite her own disappointment with love and misgivings about the novel, Catherine's determined to beat out the competition to offer Ms. de Bonnair a book deal she can't refuse.
---
Portraits of America
The Debt Project by Brittany M. Powell
Based on the popular online photo series and now published in print for the first time, The Debt Project collects 99 portraits of debt across the US, featuring people of all different backgrounds and stories, to re-contextualize an often stigmatized experience.
The Debt Project, with a foreword by writer and filmmaker Astra Taylor plus resources at the back of the book to support people in debt, examines the social and personal hold financial debt has on us and invites others into a private world, while at the same empowering people to share their stories and overcome the shame they may feel.

The Front Steps Project by Kristen Collins and Cara Soulia
An inspiring, uplifting photographic series documenting families on their front porch while they're in isolation during the COVID-19 pandemic, this book shows that even in the most challenging of circumstances, incredible kindness, love, and hope exists to build, bind, and connect a community of people.
Covered by People Magazine, the Wall Street Journal, CNN, ABC News, USA Today, and Good Morning America, The Front Steps Project has "gone viral" in the most positive way. The book provides a sense of comfort and community, of sharing the faces and stories we may not see in passing in public anymore, to remind everyone that though they may be in self-isolation, they are certainly not alone.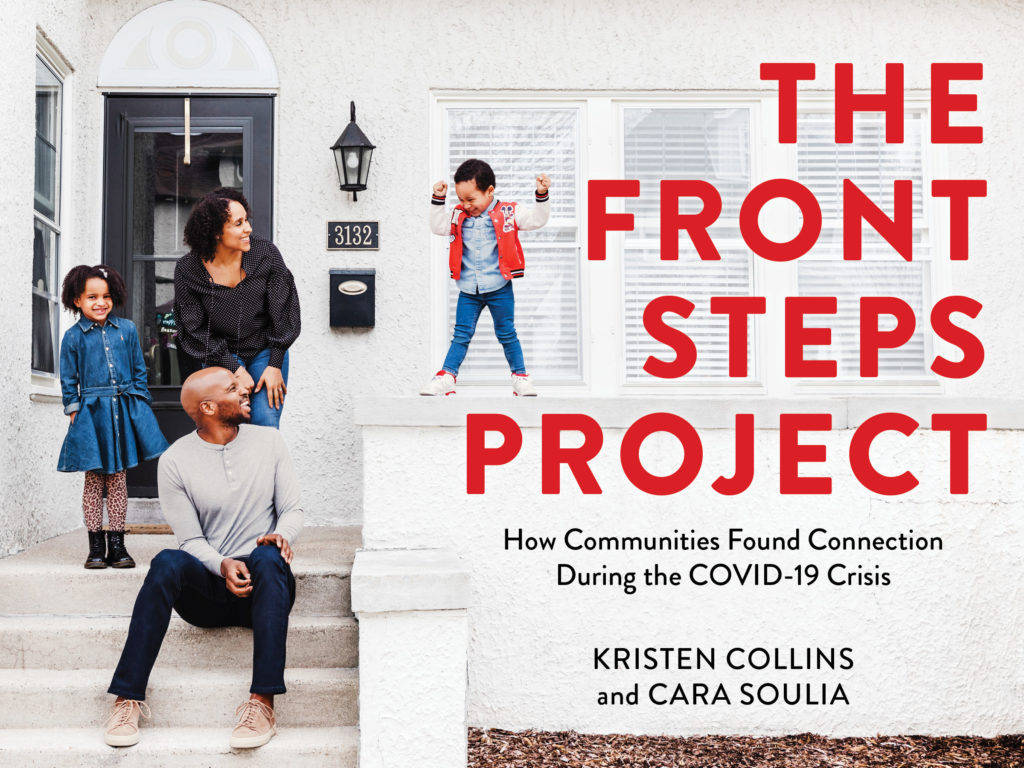 ---
Don't Miss a Beat!
Make sure you're following us on social media, @westmarginpress to stay in the loop with new content from our authors. And don't forget to sign up for our newsletter for a monthly status update on the book industry from our Publishing Director. It's one email you won't want to miss!